Meir Kryger, MD, FRCPC
BodiMetrics is pleased to announce that Meir Kryger, MD FRCPC will be a scientific advisor. He is a professor of medicine at Yale School of Medicine who has been treating patients with sleep disorders for over 40 years. He described the first case of sleep apnea in North America. He is chief editor of the most widely used textbook used in sleep medicine, The Principles and Practice of Sleep Medicine, now in its sixth edition, and the Atlas of Clinical Sleep Medicine. He has published more than 200 peer reviewed articles and book chapters. His latest books for the public include Sleep in Art, The Man Who Couldn't Stay Awake and The Mystery of Sleep. The latter was featured in an article in The New Yorker. He has served as president of both the Canadian Sleep Society and the American Academy of Sleep Medicine, and has served as Chair of the Board of Directors of the National Sleep Foundation. He has received a Lifetime Achievement Award from the Canadian Sleep Society and the National Sleep Foundation, and the Mary Carskadon Outstanding Educator Award and the Distinguished Achievement Award from the American Thoracic Society . He has been on the BBC radio program more than 20 times and has appeared on programs on CNN, Good Morning America, and has been interviewed by many print media including NY Times and Readers Digest. He was the main speaker of the Sleep Revolution event sponsored by Arianna Huffington held at Yale in April 2016.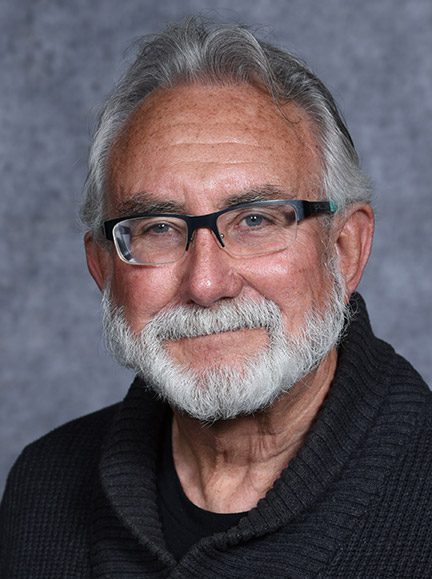 Dr. Chris Landon, MD FAAP, FCCP, FRSM
Chris Landon, M.D. is the Director of Pediatrics at Ventura County Medical Center, CEO of Landon Pediatric Foundation, and the Technology Development Center. He currently is a member of FathomWerx and serves as advisor to Bodimetrics, Vironix, ABM Respiratory Care, and Bentley Biomedical.
Chris's interests focus on the investigation of new and evolving technologies their potential integration into clinical applications and operations to enhance patient outcomes, care, and safety to promote global health. Chris focuses on airway clearance, remote patient monitoring, population management of COPD and asthma, artificial intelligence and blockchain in healthcare.
Previous experiences include sponsored research in telemedicine and education in multiple sclerosis, asthma, and COPD through the USDA Rural Utility Services Distance Learning and Telemedicine grants, CMS Innovations grant, American Academy of Pediatrics, and pharmaceutical and device company support.
Chris Landon has a BS in Psychobiology from UC Riverside, MD from USC Keck School of Medicine, internship and residency at Stanford University, Allergy Immunology Respiratory Fellowship at Children's Hospital at Stanford, and certificate in Global Health from Harvard University.
Dr. Jerry Kram is an experienced medical leader with national reputation as one of the country's most preeminent sleep specialists. Career includes 40+ years leading the California Center for Sleep Disorders, 40 years as head of a private pulmonary care practice, and 12 years serving as team physician for the NBA's Golden State Warriors.
Board Certified Sleep Medicine, Critical Care and Pulmonary Medicine doctor whose interests and experience extend to sleep health and sleep disorders, lung health, internal medicine, critical care. and medical research. Frequently called upon as Medical Advisor and Clinical Expert for innovative medical device manufacturers.
Dr. Kram is the medical director of the California Center for Sleep Disorders (CCSD), and is one of the country's most experienced sleep specialists. He began his work in the field in 1980, opened CCSD in 1983 and received his board certification in sleep medicine in 1989. Dr. Kram graduated with honors from the New York University School of Medicine and completed his internal medicine residency and pulmonary fellowship at University of California, San Francisco. He is actively engaged in programs to spread sleep expertise throughout the local medical community and is a featured speaker in professional and community lectures nationwide.
Sleep Disorder Expert – Pulmonary Care Doctor – Internist – Critical Care Specialist – Clinical Researcher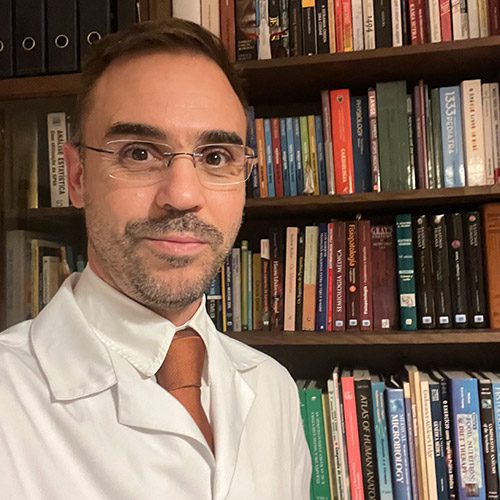 Miguel Meira e Cruz, DDS, is the head of the Sleep Unit of the Cardiovascular Center of University of Lisbon, School of Medicine and is director of the European Sleep Center, in Portugal and Brazil. He is certified as Somnologist – Sleep Medicine Expert since 2016 by the European Sleep Research Society and served as the president of the Portuguese Association of Chronobiology and Sleep Medicine. Dr. Meira e Cruz is also co-directing the International Center on Clinical Sleep Medicine and Research, in the Bahiana School of Medicine and Public Health.
He has published several peer reviewed papers and chapters in the clinical chronobiology and sleep medicine fields and signed as the leading author in the first international consensus . He was the leading author of the textbook "Oral Medicine in Sleep", the first treatise in the topic and he also published a book on the circadian clock in a story directed to young children and educators. He was awarded in Portugal and Brazil for its achievements in the area and received two World Sleep Day distinguished activity awards from the World Sleep Society and an honorable mention for his work on raising awareness of sleep disorders and burden that they place in society.
Miguel Meira e Cruz
Head of Sleep Unit
Cardiovascular Center, University of Lisbon,
Lisbon School of Medicine
Director
European Sleep Center
Ronald H. Wender, MD, FACA, is a Los Angeles–based anesthesiologist and co-chairman of the Department of Anesthesiology at Cedars-Sinai Medical Center, where he also serves as academic chair of the Cedars-Sinai Anesthesia Residency Program and director of Anesthesia Training Programs.
Dr. Wender is a diplomate of the American Board of Anesthesiology, a fellow of the Federation of State Medical Boards, and former president of the Medical Board of California. He serves as chairman of the Compensation & Benefits Committee and as a member of the Audit, Finance, Governance, and Patient Safety Committees at The Doctors Company.
Registration Number: 3011790677