BodiMetricsTM CIRCUL Sleep & Fitness Ring
$199.00
Sleek light weight, but durable design and adjustable sizing from Small to X-large; NO sizing kit needed just select one of three adjustable sizes Small, Large or XL.  Works on all fingers. See chart below.
Used for Wellness Oximetry and tracking blood oxygen night and day
Overnight sleep tracking including SpO2%, HR and 4 Sleep Stages (Awake, Light, Deep and REM Sleep)
Daytime Monitoring of SpO2 and Heart Rate for complete workout: running, hiking or biking
Record workouts and sleep; share with your trainer, physician, caregiver or family member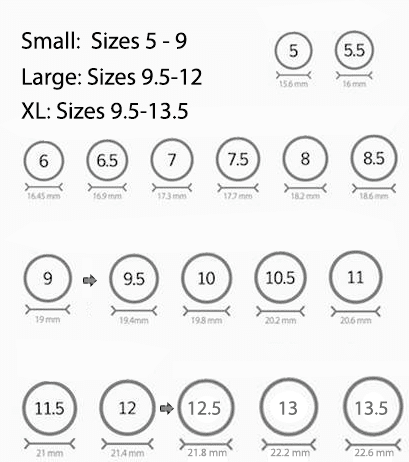 IMPORTANT: Treat the ring as you would other smart devices (e.g. smartphones). Avoid submerging the ring in liquids or when swimming.
Ordering from Canada?
Please contact us at info@bodimetrics.com
---
CIRCUL is now FSA Eligible so you can use your pre-tax dollars to purchase the CIRCUL for day and night blood oxygenation monitoring while sleeping or awake!
About SIGIS
Description
CIRCUL is a pulse oximeter ring that can be worn comfortably day and night as a continuous blood oxygen and heart rate monitor. Contrast this with a traditional bulky finger clip oximeter that covers most of your finger tip or may have a cord attached, and cannot be worn comfortably. A common finger clip oximeter does not allow for continuous blood oxygen monitoring. Additionally, studies show that a pulse oximeter that clips to your finger tip may be less accurate in dark pigmented skin; people with poor circulation or especially due to nail polish covering your nail bed. As a health ring, you are able to monitor oxygen saturation and heart rate throughout normal daily activities, including sleep, workouts, regular daytime activities, and working.
In Sleep Mode, nighttime blood oxygen monitoring and recording captures blood oxygen levels, heart rate, ODI and Sleep Stages for review and sharing with caregivers or physicians. This unique sleep tracker report shows you your sleep stages, including Awake, REM, Light and Deep sleep.
In Exercise Mode, you can monitor your heart rate, steps and calories burned during workouts or blood oxygenation and heart rate in Daytime Mode.
Optionally, you can sync your Exercise, Daytime and Nighttime recordings to a free cloud account for long term trending, printing, downloading and sharing with family, caregivers and physicians.